At Loxton Lutheran School we have a passionate and dedicated staff. We are blessed with a staff team that displays a rich set of experiences and gifts, who offer strong collegial support to each other, with a shared commitment to the development and general wellbeing of students.
We asked our wonderful and commited staff why they love working at Loxton Lutheran School, and what they are passionate about outside of the classroom.
Brad Williams
Princpal
"Educators and parents are genuinely working in partnership to improve learning and wellbeing outcomes for students in our Christian context."
"Family, friends, fishing, football and golf." 
Corrina Smart
Early Learning Centre Director
"The professional and collaborative environment and supportive colleagues and families."
"Spending time with family and friends and watching my children play sport."
Sarah Kruschel
Business Manager
"The sense of community we have here is special.  I also enjoy the interaction with families and supportive colleagues."
"Camping, fishing, family time and travel."
Leonie Sheffield
Student Support Leader
"Seeing God's love and grace flow in and through our school community, as we work together for the students."
"Spending time with family and friends, enjoying our beautiful river, cooking and gardening."
Tricia Wright
Instructional Leader
"I love the community! The staff, students and families create such a family feel. I enjoy talking to all of the students and learning more about their interests, and the things that are important to them. I really love assisting in the progress of each students development and learning, whether it be academically or socially. Overall, I believe it is the people that make our school such a wonderful place."
"My family; Jade, Macy and Carter. My other interests include spending time in nature; on the river, at the beach or walking through a magnificent national park. I like water sports and basketball and love spending time doing these things with my friends and family. I also like to keep fit and go to the gym every morning, Crossfit has been a personal interest of mine for a few years now. In my down time, I love nothing more than curling up with a good book and a coffee, in the winter sun."
Andrea Athanasopoulos
Mission and Ministry & Maths Leader
"The students! They fill my day with creativity, love, imagination, determination, mischief and laughter, and they give me so many different reasons to be proud of them."
"Spending time with my family and friends, shopping, Netflix and good coffee."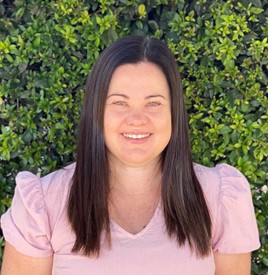 Rebecca Bullock
Teacher
"Our Christian values and how they are woven into our daily life at school.  I also enjoy the community feel we have here."
"Family time and kayaking."

Jamie Clarke
Teacher
"I love the community feel at LLS.  I love working with such supportive and encouraging colleagues and families.  I really enjoy seeing the students smile very day and helping them develop a love for learning.
Outside of school I like playing basketball, listening to music, going to the beach and spending time with my friends, family and dog."
Renee Fielke
Teacher
I love the interactions with families and seeing children flourish once they start school here."
"Time with family and coffee."
Lewanna Hampel
Teacher
"I love the community feeling at LLS, an environment where everyone is willing to help, and embrace new programs"
"I enjoy netball, basketball, reading and watching movies."
Joanne Hondow
Teacher
"I love the feeling I get when I walk into LLS.  We are like one big family/community."
"I enjoy spending time on the river with my family and friends.  I like playing sport, especially basketball, netball and tennis.  I also enjoy Home and Away and chocolate."
Abbey James
Teacher
"I like being a part of the Christian community, inspiring children and supporting them to grow and have a love of learning, sharing my faith with others and having fun together."
"Opp shopping, going to Church, catching up with friends and family, bike riding, travelling, spending time with God."
Whitney Peters
Teacher
"At LLS I enjoy the students who bring something new and interesting to each and every day.  I love that LLS is innovative and is continuously looking for ways to grow, develop and achieve excellent outcomes for all children."
"I enjoy sports, live music, spending time with friends and family and ofcourse coffee." 
Karl Klose
STEM Teacher
"It is a place abounding in God's love and grace.  It is such a privilege to share the good news of Jesus' love with children and families."
"Port Adelaide Footy Club, red wine and cheese.  Travelling to new destinations, time with family, The Aussie Cricket team."
Rachel Klose
Art Teacher
"It is a blessing to work in a caring and innovative community.  I am passionate about the arts and encouraging students to create."
"Outside of school I love gardening, sewing and spending time with my family."
Heidi Lewis
Teacher
"I love the warm and welcoming atmosphere LLS has."
"Outside of school I love home, family time, movies and chocolate." 
Leanne Reichstein
Teacher
"The caring and family orientated nature of our school community, how we look out for each other and support one another."
"I love attending live sporting events." 
Sonya Staben
Teacher
"I love the supportive colleagues we have, the community feel to our school and the coherent approach to learning we have through the school."
"Socialising with friends whilst sipping on a coffee, being a mum to our beautiful children and mentoring/helping people."
Loryn Taylor
Teacher
"I love our friendly and supportive staff who genuinely care for the children they teach."
"I am passionate about my own children and helping them find their way in the world."
Tyler Wagner
PE Teacher
"I enjoy working at LLS because its an incredibly supportive environment to start my teaching career."
"I am passionate about sport and the important role it plays within small communities. " 
Brogan Whitelaw
Teacher
"I enjoy the interaction between the entire school community, which is one that resonates positivity and good will. I love the holistic apporach that we bring to teaching and learning at LLS, having a student at the center of all that we do"
"Spending time with family and friends, golf, basketball and footy."
Tracy Jones
Administration
"LLS is a welcoming, caring and supportive community, that I am grateful to be a part of."
"I love spending time with family, including our precious grandchildren and enjoy spending time relaxing at our block on the river." 
Jade Gum
Administration
"LLS has a very calm and caring environment, a school community that I am grateful to be a part of."
"I love spending time with family and friends, and spending time in the kitchen baking. "
Nicole Drake
Lutheran Support Officer
"I love working with the people that I do, both staff and students.  I enjoy being part of a team that helps teach children and supports them to be the best person they can be."
"Spending time with my family.  I enjoy being out in nature, whether its in the garden, down the river or by the sea.  I also like reading and watching Netflix."
Sandra Miller
Lutheran Support Officer
"The people I work with and helping the children to learn and grow."
"Reading, walking by the river and spending time with family and friends."
Kasey Cass
Lutheran Support Officer
Sara Lloyd
Lutheran Support Officer
"I love working with the staff and students, everyone is friendly and caring."
"I love spending time with my family, especially on the river."
Brooke Durdin
Lutheran Support Officer
"I love the community feel the school has, and how interconnected all the staff, students and families are, which makes a huge difference on the students development! I love seeing the students grow both socially and academically"
"Outside of school, you will find me spending time with my family and friends and our two dogs and cat. You will also find me studying hard in my down time (studying to become a primary school teacher) and also at CrossFit and enjoying the great outdoors!"
Lauren Falland
Lutheran Support Officer
"I enjoy working supportive colleagues and families. I love being a part of each child's learning journey"
"Outside of school I am spending time with my family and cooking."
Georgia Hauptman
Lutheran Support Officer
"I enjoy getting to work with so many different students at both the ELC and school.  The staff are fantastic."
"Spending time with my family and friends."
Stacey Hunter
Lutheran Support Officer
"I love working with the friendly staff and students and enjoy helping them grow in God's love."
"Outside of school I enjoy being on the river with my husband and two sons or being in the garden."
Maddie Athanasopoulos
Lutheran Support Officer
Ashleigh Voigt
Lutheran Support Officer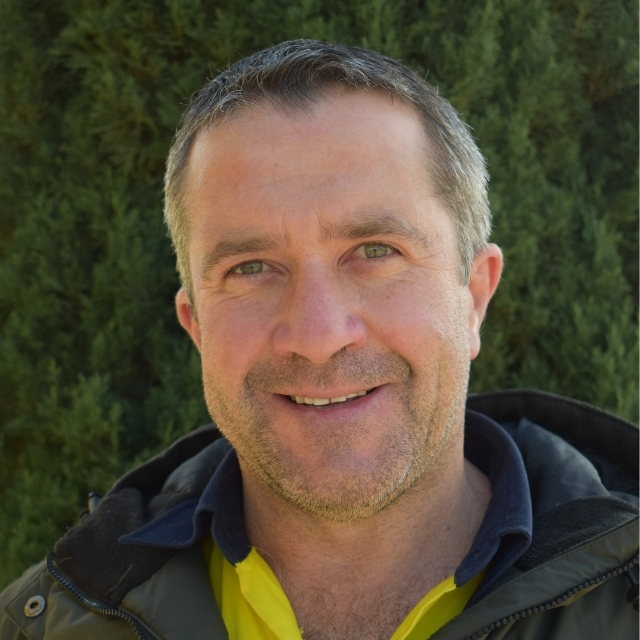 Darren Zimmermann
Grounds & Maintenance
"I love that it's the school I went to as a child.  Also it's a safe and welcoming environment."
"Outside of school I am passionate about travel here in Australia and overseas.  I enjoy doing anything outdoors."
Jade Wright
Bus Driver
"The connections I make with the students on the bus"
"Spending time on the river, socialising with friends, watching sport and my family."
Rachel Pontt
Bus Driver
"Interacting with children on the bus"
"Spending time with my family"
Trudy Battams
Canteen Manager
"I love my job at LLS.  All the staff are awesome and I love chatting with the students when they visit me in the canteen."
"Spending time with my boys, reading and recycling."